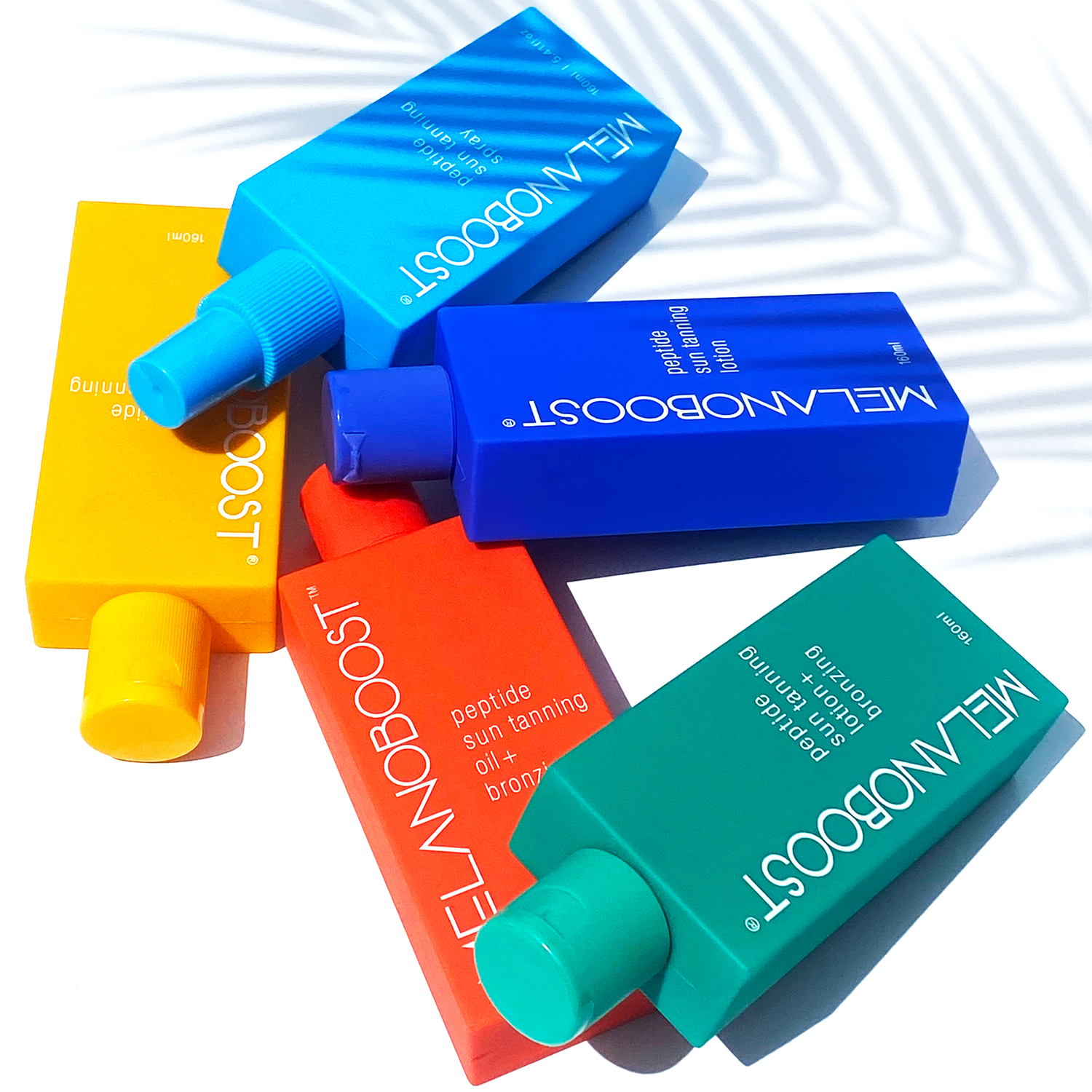 MELANOBOOST - OUR INNOVATION, YOUR TANNING GAME CHANGER!
As travellers and sun lovers, we know the unbeatable look and feeling of a great suntan. As Aussies living and loving our outdoor lifestyles, we also know the importance of taking a balanced approach to UV exposure to maximise benefit and minimise risk.

Born and bred in Australia, Melanoboost launched in the Summer of 2016 and is brought to you by a team of tanning and skin care experts. Combining our knowledge in science, skin, tanning and beauty to create the world's first peptide powered range of suntan oils and lotions, Melanoboost is here to change the way you tan.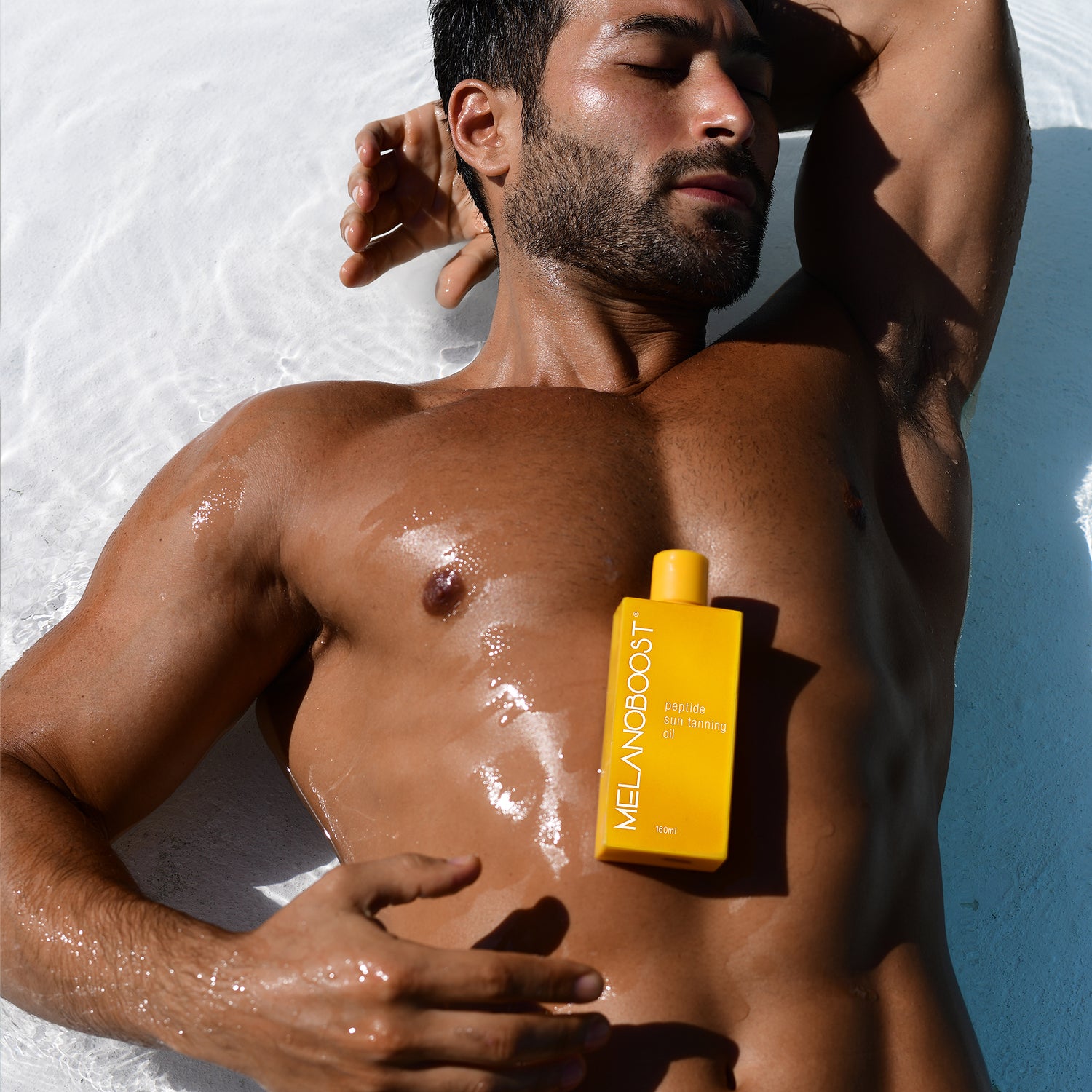 BRINGING THAT UNBEATABLE AUSSIE TAN TO THE WORLD!
The Melanoboost team spent years researching and developing an innovative range of sun tan ois and lotions that combines high quality ingredients PLUS the sun tanning game changer – PEPTIDES. 
Our philosophy is to combine sun and science to bring advancement to tanning products beyond the scope of traditional sun tan oils, fake tan, or prohibited tanning methods by using intelligent technologies to promote faster, darker tanning with minimal UV exposure.
Combining our knowledge in science, skin, beauty and tanning in the creation of Melanoboost, we introduced biomimetic peptides with game changing effect; these smart active ingredients are designed to boost the skin's melanin production, activate the natural tanning process, and optimise tanning results with minimal UV exposure.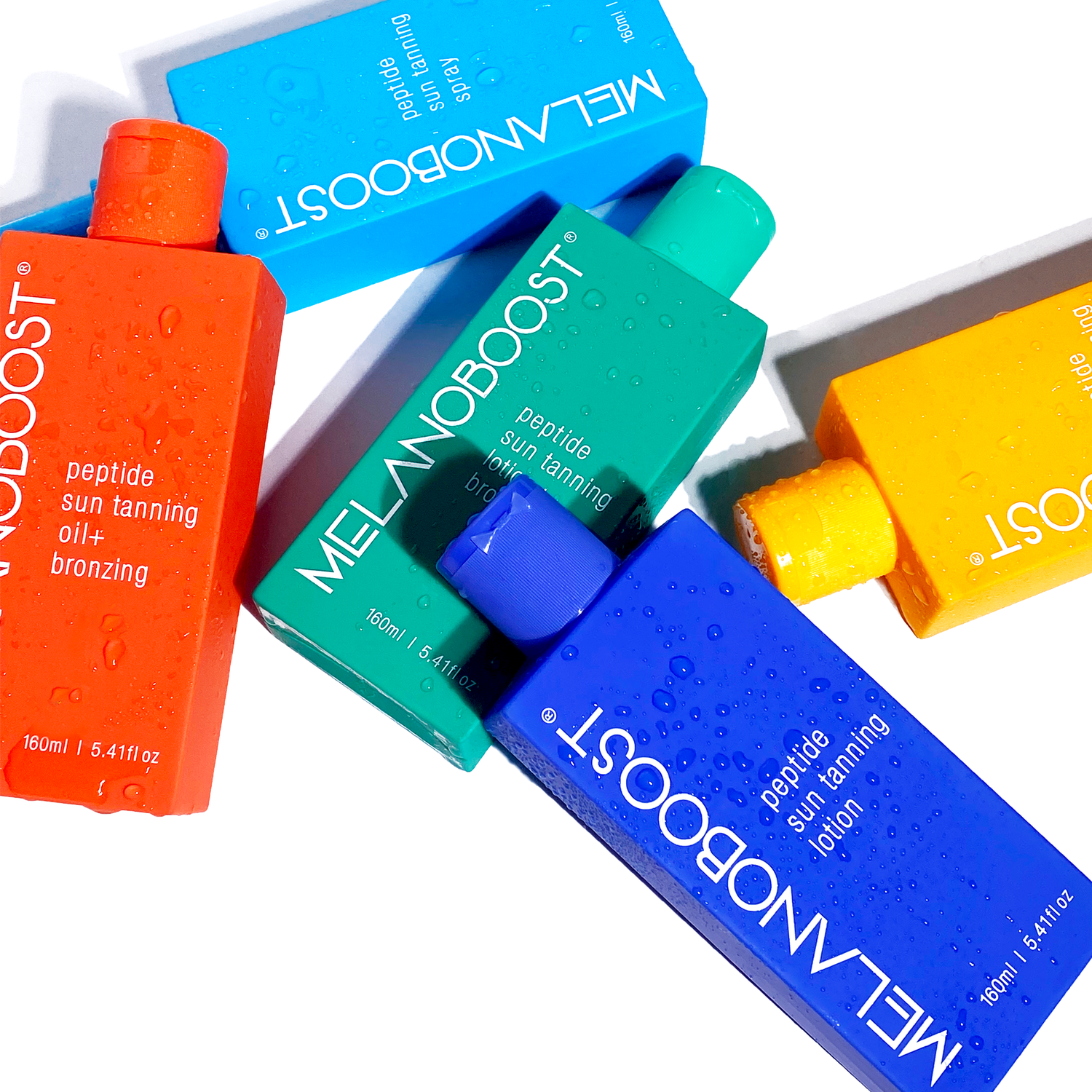 A STANDOUT IN MORE WAYS THAN ONE!
Melanoboost is bold, bright and full of vibrancy to echo the fun loving Australian spirit, but did you know that Australia is the inspiration behind each of Melanoboost's five bottle colours? Yep, it sure is!

Yellow represents Australia's sunny weather and golden beaches. Aqua represents our clear blue skies. Coral represents Australia's red centre and the landscapes of the outback. Green represents our eucalyptus trees and lush rain forests, and blue represents the sparkling oceans and seas that surround our shores.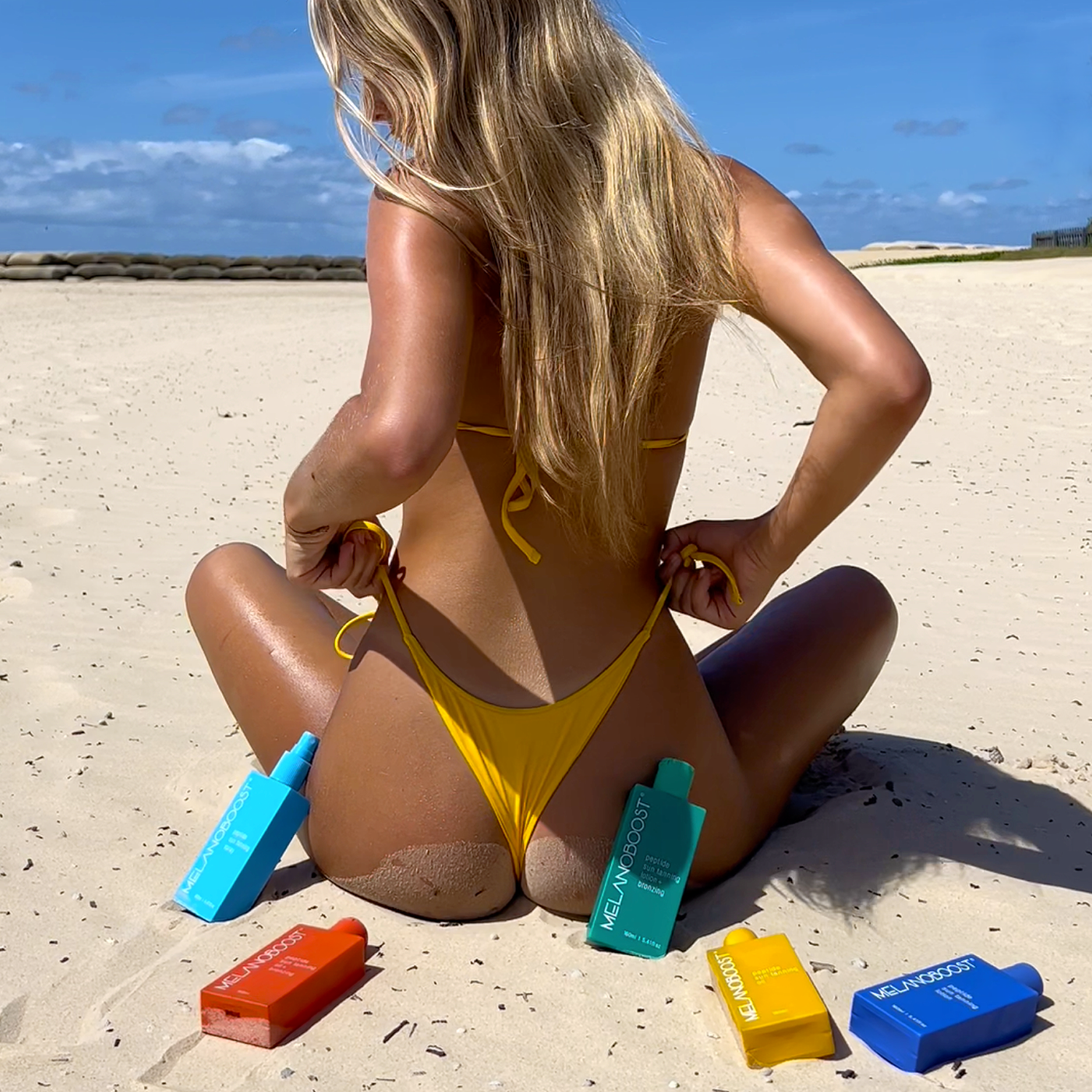 PROUDLY AUSTRALIAN MADE AND OWNED!
When you buy Australian Made, you know you are getting products made to the highest of manufacturing standards produced in a clean, green environment.

Melanoboost is flying the flag for Australian made with all manufacture produced locally in Melbourne, Victoria.